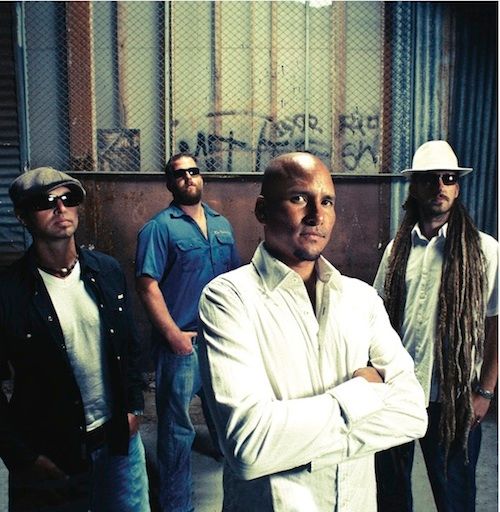 Established in 2000, The Devastators are a four-piece reggae outfit based out of San Diego, California.  Their sound has been described as a soulful mix of roots reggae and dub with a hint of funk, combining heavy drum and bass grooves and the old school sounds of Hammond organ, clavinet, and piano.  The core line-up consists of prominent SD reggae musicians Ivan Garzon (lead vocals, bass), John Allen (drums, backing vocals), Alex Somerville (keyboards), and Brian Teel (backing vocals, guitar, keyboards).  These four veteran performers share over 10,000 hours of combined stage experience and have backed artists such as Pato Banton, The Wailing Souls, Garth Dennis, The Itals, Edi Fitzroy, Earl Zero, Wadi Gad, Bunny Mystic, Majic (NZ), Carlos Paez (B-Side Players), Elijah Emanuel, One Drop, and Kevin Kinsella (John Brown's Body/10ft. Ganja Plant), among others.
         A graduate of Cal Arts, singer/songwriter Ivan Garzon is both an accomplished bassist and vocalist, possessing the rare ability to combine the two seamlessly in live performance.  Garzon's talents blend well with one of the hardest working rhythm sections in Southern California, best known locally for over a decade performing and recording with Elijah Emanuel and the Revelations and touring internationally with Big Mountain and Quinazo (solo project of singer/songwriter Quino McWhinney of Big Mountain).
The Devastators were voted "Best World Music" in the 2010 San Diego Music Awards and received nominations in 2004, 2006, 2008, 2009, 2013, and 2014.  In 2012 they were awarded the SDMA for "Best World Music Album" for their 3rd studio release "Lights of Tomorrow."  Their debut album "Frontline" and song "Find A Way" won 2nd and 3rd place respectively in the Reggae Album and Reggae Song categories in the 2009 JPF Independent Music Awards held in Nashville, TN.
In 2010 the band concluded a nearly decade long weekly night at R.T.'s Longboards venue in Pacific Beach, performing three sets every Sunday in Southern California's longest running live reggae residency.  In addition to Longboards they have held residencies at many SD hotspots including On Broadway, Thin Room, Winstons Beach Club, and Wave House.
The band receives regular airplay on a number of San Diego FM radio stations including  91X, 94.9, and KPRI 102.1.  They have a strong presence on Pandora and streaming radio and service many terrestrial and internet radio stations worldwide with their studio album catalog.  In addition to maintaining an online presence through their websites and social networking the band also manages a large email list and often utilizes a street team for promotions.